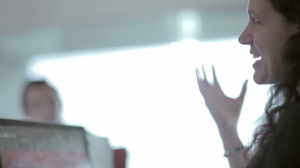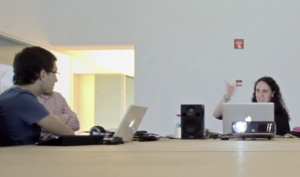 Laura is currently the course tutor in Music for Film at the London Film Academy and has led workshops and masterclasses on composition in many colleges and Festivals including Edinburgh International Film Festival, Madiera Film Festival, Central Film School, Exeter College, Liverpool Hope University, Strathclyde University and the Birds Eye View Film Festival. She has also led a variety of educational projects including workshops for the London Philharmonic Orchestra educational days and has worked for the N.F.M.S. leading musical workshops.
Laura was chosen to be a guest speaker at the International Conference for Philosophy and Literature in Leeds where she spoke about her scores for 'Silent Shakespeare' and she also spoke about her music for the films 'The Battle of the Somme' and 'The Battle of the Ancre' at the Purcell Room, London, the Imperial War Museum and Pordenone film festival, Italy. She has also appeared on radio and television, including Radio 2 and BBC breakfast talking about her music.
Laura is available as a workshop leader for educational projects and masterclasses.
For more information contact laura@laurarossi.com
Laura studied at Liverpool University and The London College of Music and holds a BA(hons), PGDip and MMus in Composing for Film and Televsion.