We are now half way through the project with 50 performances which took place in 2016. We have 50 more live orchestral screenings in 2017.
The concert schedule for 2017 is here – more performances will be up soon. Please come along!
It's not too late to sign up so if you're interested in putting this on please get in touch! somme100film@gmail.com
Here are some quotes from audience and performers from the 2016 live orchestral screenings of  the Somme film:
Chethams Sinfonia, 5 July 2016 Manchester Cathedral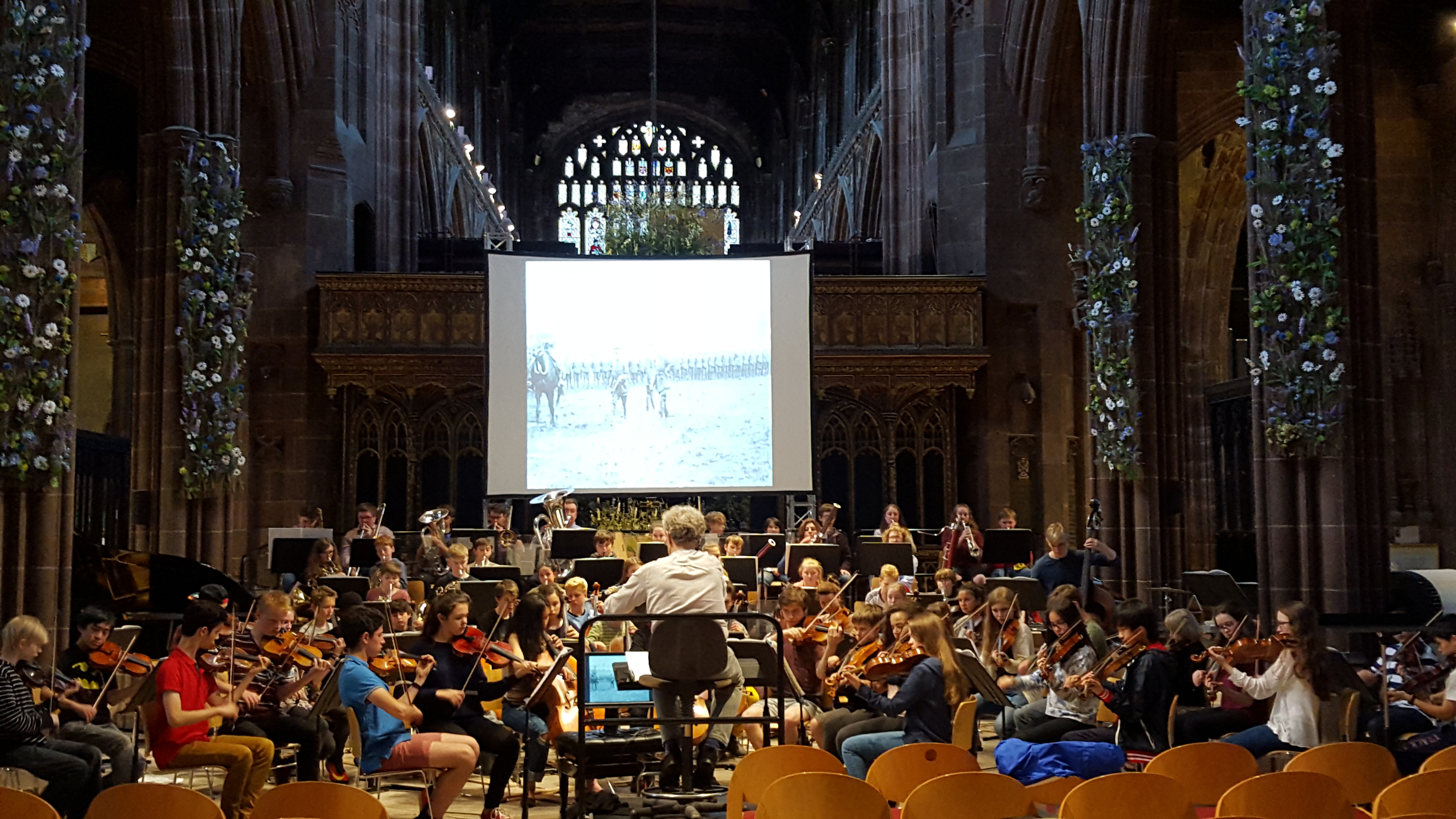 "I wanted to say how thrilled I was by the whole experience. I was so exhilarated by the way the kids performed and responded and so pleased that it went so well and was in sync with the film. The time we spent with Laura there I know gave something extra for the students which in a way was an unspoken but tangible bonus. They will never forget that performance." Conductor Stephen Threlfall.
"The film was an astonishing record of its time."
"One of the most moving commemorative events relating to WW1 that I have seen/heard about: a really wonderful experience."
"The music made the film even more touching and breathtaking – created such an atmosphere – I will never forget this experience."
"The orchestral score was perfectly timed and without doubt enhances the film."
"A life-changing experience – I was speechless and cannot describe what an amazing experience it has been."
 "A very special opportunity for young people and their families to engage with their cultural and family history."
"The music made the film even more touching and breathtaking – created such an atmosphere – I will never forget this experience."
"Just fantastic – an amazing achievement for an orchestra so young. The experience was all the more moving because some of the young people would have been the same age as those in the film."
Cambridge Concert Orchestra, 10 September, St George's Church, Cambridge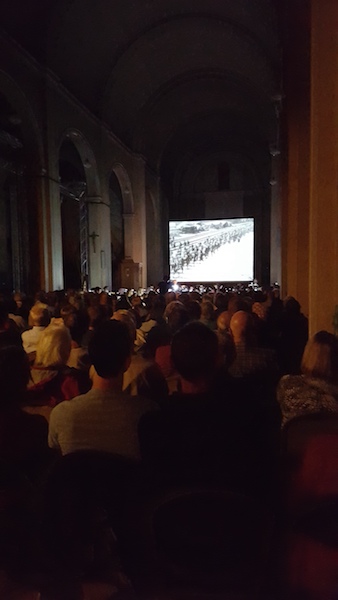 "To see those soldiers in real time filmed in action was overwhelming – so important to witness those brave soldiers."
"The music was excellent. The timing of explosives with the filming of the guns was quite incredible."
"It was different in style and technique from the music we usually play – fun to try something different."
"Great that the tour is taking place and is reaching more young people."
"The music matches the film perfectly. It was a great experience to play it."
"I felt privileged to have been involved in this project." (Cambridge Concert Orchestra member)
Angel Orchestra, 30 September, Broadway Theatre, Catford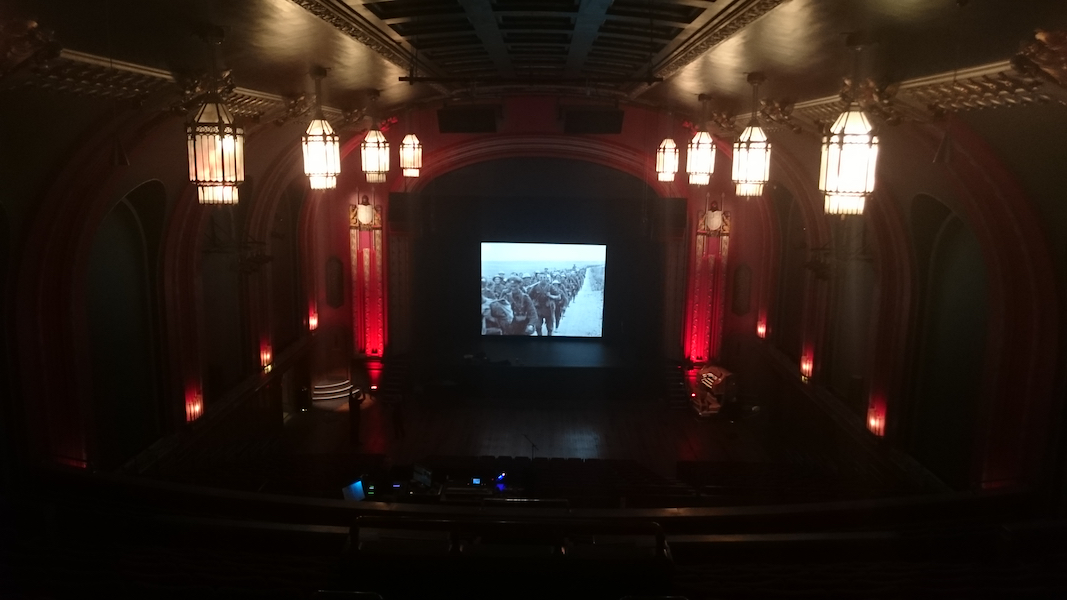 "Gripping all the way through because it is real."
"Fascinating historical record. Incredible footage."
"A very moving film and something everyone should see, including children."
"Fantastic score – really made the film and sounded like it was always meant to be part of the viewing."
"Inventive orchestration and a great addition to the film – an amazing symphonic achievement."
"A not to be missed experience."
"A most moving and powerful record."
"I was very struck by the small details – the everyday things behind the front line. Also friends and foes helping each other – I never knew this happened. Feel like I learnt a lot. Am determined to find out more about my great grandfather who was a stretcher bearer, possibly at the Somme. Thankyou for an astonishing event."
Leicester Symphony Orchestra, 1 October  Leicester Cathedral.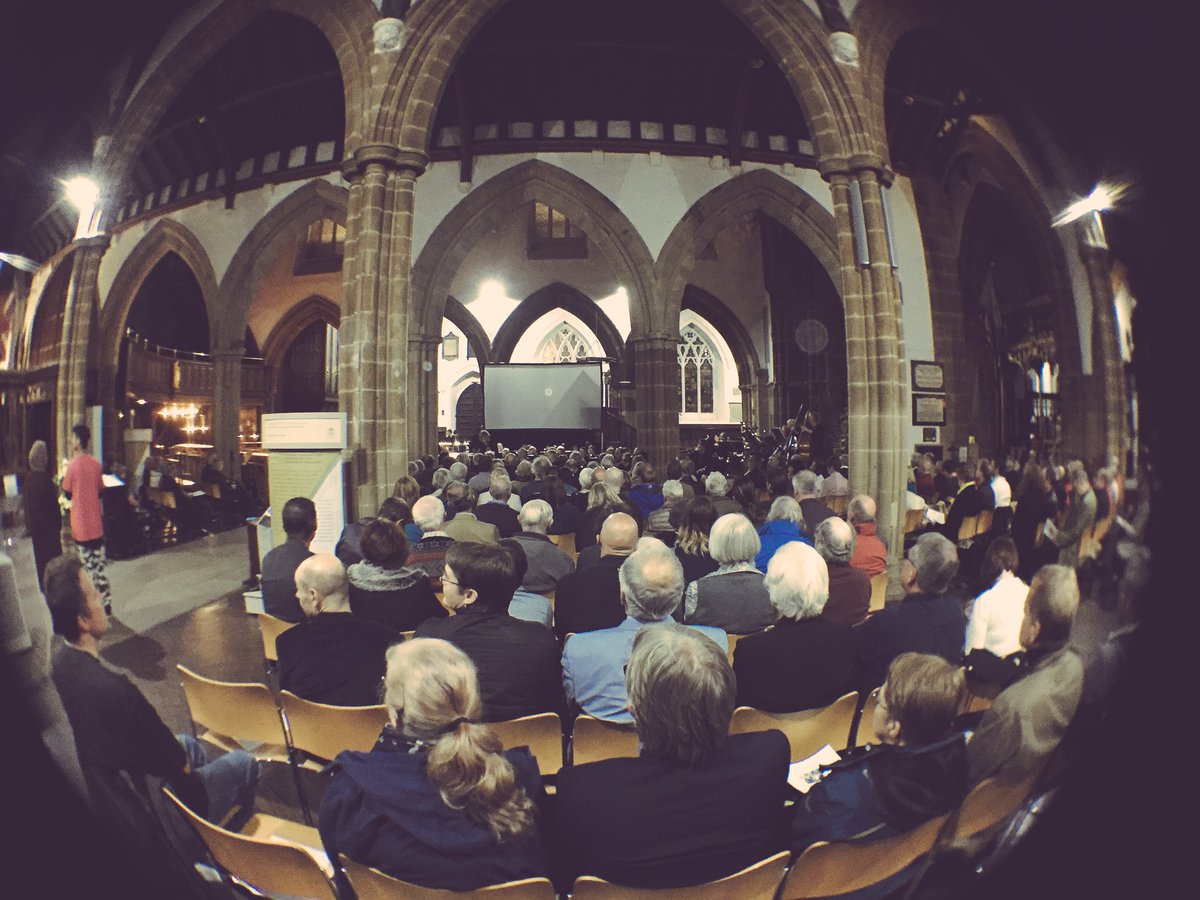 "Remarkable. The detail was greater than I anticipated – the 'ordinary' activities such as food arriving washing up etc added to the poignancy of it."
"The music was absolutely crucial – it set the tone."
"The music helped keep me engaged through some very emotional scenes."
"Music is essential to silent film and Laura Rossi's gorgeous score is an absolute joy to hear and really complements the film."
"Made we want to hear this orchestra again. Will seek out other opportunities to hear music and film."
"The music heightened my emotions greatly – the range of the music also added to the thoughts and feeling evoked."
Cambridge Concert Orchestra, 27 October, Chelmsford Cathedral

"A moving and educational experience."
"Extraordinary feat of documentary film making at that time and now. A moving record of war."
"Would recommend this to anyone! Am definitely going to look for more orchestral performances."
"Person next to me went 'Wow' at the end – I agree!"
Chester Philharmonic Orchestra, 9 July, Queens Park High School, Chester
"The music added a very moving dimension emphasising the powerful images of the film."
"The composition is a perfect match for the film. The whole experience was thought provoking and extremely moving."
"The reaction from the orchestra post-concert was 100% support for the decision to be part of the project. Everyone agreed that Laura Rossi's music was a perfect accompaniment and enhancement to the film."
Chandos Symphony Orchestra, 17 July, No. 8 Pershore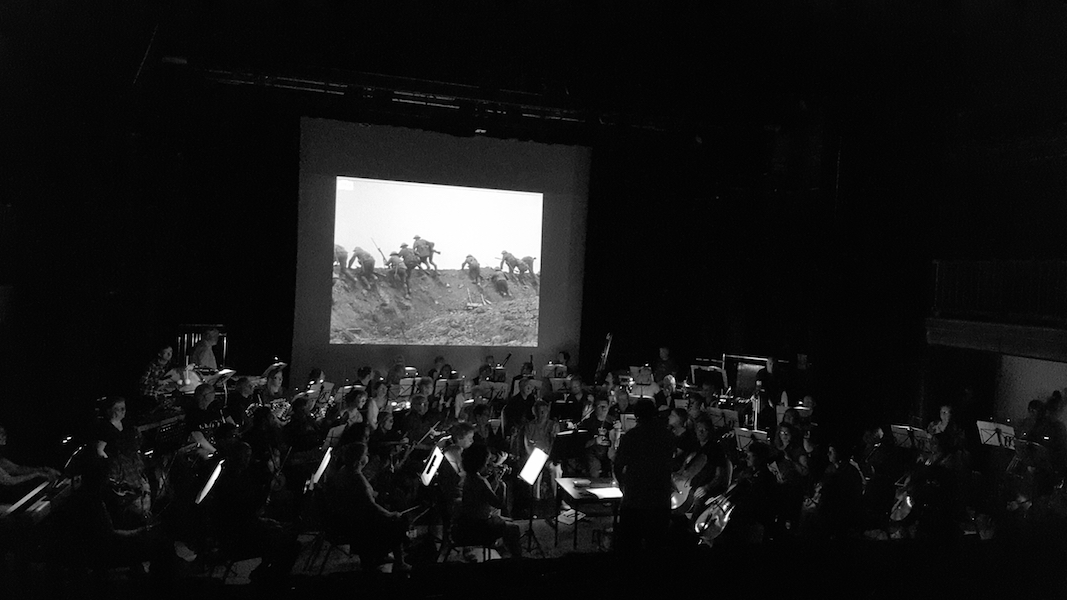 "The music was as near perfect as humanly possible to accompany the film. The orchestra performed to the high standard we've come to expect from them even though it was played in very differing circumstances."
"It was good having the speaker from the IWM to give us the background."
Sutton Youth Symphony Orchestra, 11 November, St Andrew's Church, Sutton
"I thoroughly enjoyed the occasion and would encourage SYSO to put on more evenings like this."
"The music makes the film come to life. I felt every shell shot."
"It is a magical experience. Very Moving."
"Lovely to hear a youth orchestra performing this kind of music. The Community engagement is palpable."
Ealing Youth Orchestra, 13 November, William Perkin High School,Greenford

"Very moving watching teenagers play, as many soldiers were teenagers."
"Fascinating documentary."
"Very emotionally moving. I cried through it."
"Intense, full of pathos, tragic-comic at times. In this 4 year long commemoration, it was particularly poignant to see."
Stockport Symphony Orchestra, 12 November, Stockport Town Hall
"I do not know much about the First World War but. This screening made me realise what happened, where and how."
Worthing Symphony Orchestra, 13 November, Assembly Hall, Worthing
"So sensitive and evocative. Captured the mood of every scene so well – a brilliant score. So many different orchestral colours. Lovely to have Laura Rossi present as well, talking about how she wrote the music."
"Superb. A subject that should never be forgotten, wonderfully portrayed."
Durham University Symphony Orchestra, 4 November, Gala Theatre, Durham
"Fascinating, because it featured the "ordinary" soldiers so much, it helped to identify with them even after 100 years."
"Seeing it in its entirety brought a 'new' awareness of the scale of the losses incurred."
"It was a truly wonderful experience, so beautifully enhanced by the music."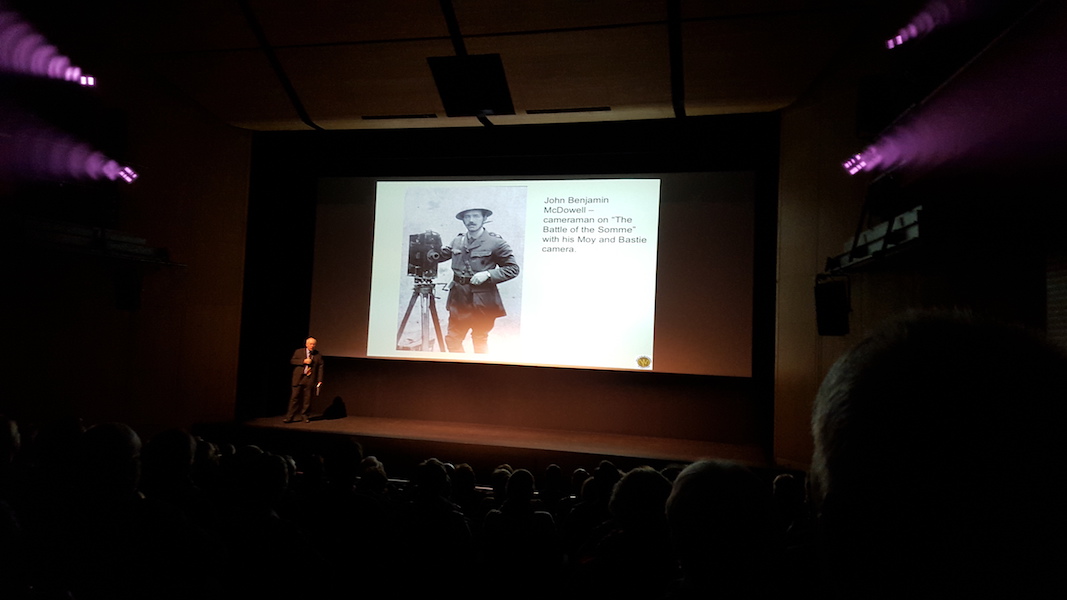 "So moving – I wept for our young men – for us today too."
"The music was excellent and it brought the film to life."
"It was amazing – the timing was impeccable and the music worked fantastically with the film."
"Keeps the feeling alive and real about the impact of war and conflict."
"Very moving. An amazing insight into what really happened."
"Superb score, extremely well performed. Dramatic and sympathetic."
"It should be mandatory viewing at school."
"Impressive piece of history of both cinema and WW1."
"The music enhanced the experience and added a layer of empathy."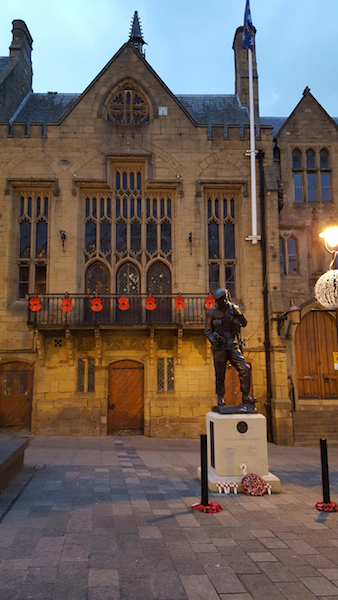 "Impressive, moving, educational. Quite an experience."
"The more I watched, the music just became a part of the film."
"Fascinating insight into trench life. Very moving."
"The silence of the audience throughout the film was so significant –  a completely overwhelming experience, one I would not wish to have missed."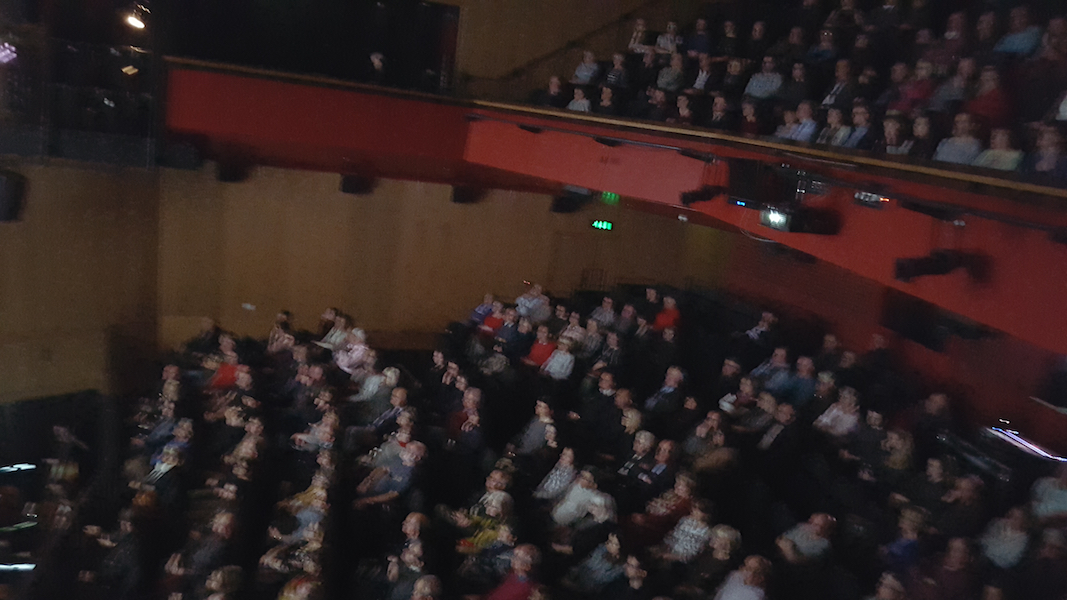 "Incredibly powerful and evocative score."
"Congratulations on this outstanding event."
"Stirred a lot of feelings and gave a good understanding of the battle. Youngsters should be made ot watch it!"
Falkirk Tryst Orchestra, 7 October, Falkirk Town Hall

"A lovely composition portraying a very tricky subject. The composer, orchestra and conductor have put so much into this experience and I am so pleased I was able to attend. Should be congratulated."
"I thought the music was wonderful, so moving and full of pathos. It brought the film to life. Laura Rossi is a brilliant composer."
Studio Symphony Orchestra, 13 November, Glasgow Film Theatre
"It was very sad to see the soldiers smiling for the camera and may a few hours later have died. The music connected exactly to the film movements i.e., the sadness, the guns firing, the soldiers marching."
Westbourne Orchestral Society, 12 November, Pavilion Dance South West Bournemouth
"It was a moving and uplifting experience. The music added so much to the experience. I was on the edge of my seat all the time and could not believe it had ended."
BBC Concert Orchestra, 18 November 2016, Royal Festival Hall
"Incredibly moving. Fascinating historical artefact. Music was wonderful. So glad I came to see this."
"To watch the film, with a short speech and the composer in the audience was an amazing experience. "
"Makes you realise what those men went through."
"Emotional and informative. It gave a good picture of what the "First World War was like."
"I think it is wonderful that the South Bank are putting on events that seek to inform and enlighten the public about the First World War in this way."
"Excellent music that accompanied the film very well."