31 & 32 – Thames Youth Orchestra conducted by Simon Ferris
Date(s) – 7th November 2016, 2:00 pm & 7:15 pm
Venue – Twickenham Stadium, Twickenham TW2 7BA
Thames Youth Orchestra put on two performances – a live orchestral screening and an open rehearsal of The Battle of the Somme at The Live Room, Twickenham Stadium.
Some of the children were very young but they mastered the score and it was a very moving performance.
The performance was well attended and included OAP and veterans who attended for free.
The film was proceeded by a pre-concert talk from Laura Rossi.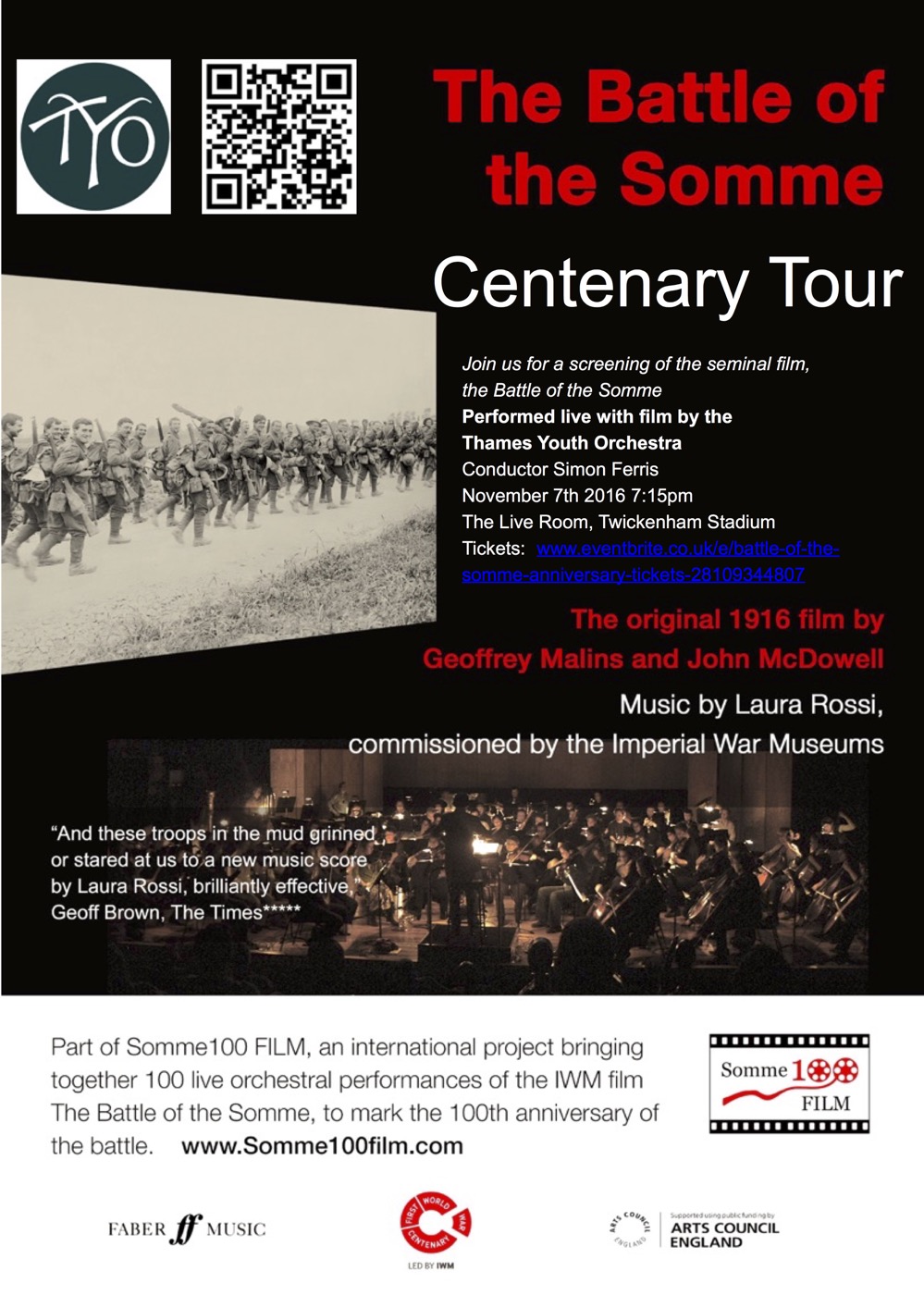 Thames Battle of the Somme TYO Programme
Gallery