34 – Sutton Youth Symphony Orchestra conducted by Philip Aslangul
Date – 11 November 2016, 7:00 pm
Venue – St Andrew's Church, Cheam, Sutton, SM2 7HF
Sutton Youth Orchestra put on a very moving sold out screening, attended by the local community in a church in Cheam. The orchestra, many of whom were very young, did a fantastic job. The local history society also provided a display on local regiments.
The Tuba player was called in last minute thinking he would have to sight read the music but once he started playing he realised he knew the music and remembered that he played on the recording by the Philharmonia. Orchestra in 2008! Here he is with the CD..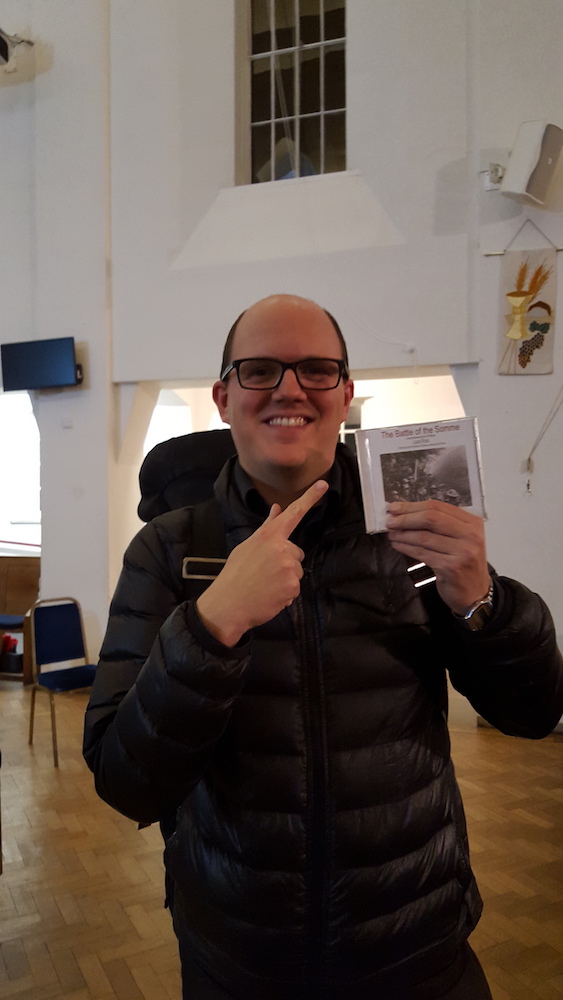 Gallery
Here are some photos of the display with their curator: